Financial services cloud adoption does not have to be an all-or-nothing endeavor. A robust cloud data strategy requires a careful evaluation of proposed business cases and their technical and management implications. Organizations must employ a deliberate and studied approach to decide which workloads are best suited for the cloud.
Key areas for evaluating financial services cloud adoption
Cloud adoption has become increasingly more common in the financial services industry. Although this acceptance has been gradual, Gartner says,  "As 30 percent of insurance firms and 40 percent of banks have already deployed workloads into both public and private in equal measure, soon more financial institutions will be using cloud than those that are not." 1
Now that organizations recognize the value of cloud technologies, it's time to develop a strategy that encompasses the complexities of these frameworks and their relationship with data. Gartner suggests five key areas2 that financial services chief information officers (CIOs) should consider carefully when developing a strategic plan for cloud and data management:
Cost and value
Migration and architecture
Management and governance
Skills and competencies
Risk, security, and compliance
Evaluating cost and relative value of cloud implementation
Evaluating the cost of cloud migration is just one component of the data strategy and is not always straightforward. For example, it involves costs you may be eliminating, such as hardware, power, and cooling, and costs you will be adding, such as training, new skills, and redeployment of resources.
A central focus of this evaluation should be the overarching value of making the move. For instance, could cloud services help the enterprise enhance its agility and response to ever-changing compliance requirements? Cloud service providers adhere to stringent best practices specifically for financial institutions.
Could audit, compliance, and reporting tools become more cost-effective in the cloud realm? Some organizations find it inordinately costly to implement and administer.
Does the cloud provider improve IT security? Cloud service providers have advanced security tools that detect and prevent encroachment, including distributed denial of service attacks (DDoS) that could severely impact your financial services brand.
Can cloud scalability help you react more quickly to seasonal demand fluctuations for your financial products and services at specific times of the year or to the disruption precipitated by adverse events? For example, cloud deployments could help your organization scale services to support increased demand for insurance claims during natural disasters, or machine learning tools could help analyze data to detect irregular financial transactions.
Evaluating migration and architecture for cloud implementation
For financial services, migrating to the cloud successfully involves a great deal of planning and a good sense of timing. Embarking on a cloud migration project before the technologies are in place to support customizations needed for fintech can lead to poor business results. However, failing to move in a timely manner could result in missed opportunities and lost competitive advantage.
For those reasons, financial services firms may find it advantageous to use available vendor-supplied tools and methodologies to evaluate the needed customizations and integrations necessary for existing workloads under consideration for migration to the cloud. Armed with that information, firms can choose if and when to migrate specific applications to the cloud, and doing so only when there are clear business benefits or cost drivers to support the move.
Evaluating management and governance for cloud implementation
Because the reality of cloud deployments for most financial services firms involves a diverse landscape of cloud topographies, management and governance become more complex. To deal with that complexity, Gartner recommends, "FS CIOs should introduce a cloud center of excellence (CCOE). A CCOE focuses on governance, not control. It oversees functions such as cloud computing policy, cloud provider selection and relationships, cloud solution architecture, workload placement, and governance. It provides guidelines and guardrails that improve outcomes and manage risks."3
Developing a CCOE will help ensure cloud governance and business agility, but it will also require additional operational expenditure. CIOs must plan accordingly and perform a cost-benefit analysis for each cloud initiative.
Evaluating skills and competencies for cloud implementation
A move to the cloud will likely reduce the need for internal IT skills in some areas but will increase the need in others, such as cloud management. For example, financial services' CIOs are challenged with oversight of their selected cloud providers to ensure compliance measures. Careful vetting of the cloud vendor, up front, will go a long way toward mitigating this challenge.
There is also the matter of maintaining legacy systems. Most financial services firms will choose, or be required to maintain, legacy IT and supporting systems for some time. It's therefore important to understand which capabilities will or will not transition, how legacy functions will operate in the new context, and how IT roles may change as a result.
Evaluating risk, security, and compliance for cloud implementation
As financial services firms move to the cloud, risk, security, and compliance loom large in the minds of CIOs. Though top cloud vendors may offer a level of security not found in on-premise environments, it is still the CIO's responsibility to ensure security and compliance, and manage risk.
To that end, financial services firms must build an evaluation model that clearly defines risks for various cloud deployments and assesses each implementation, consistently using specified risk domains. Undertaking a comprehensive risk assessment for each cloud deployment project is the key to success in this area.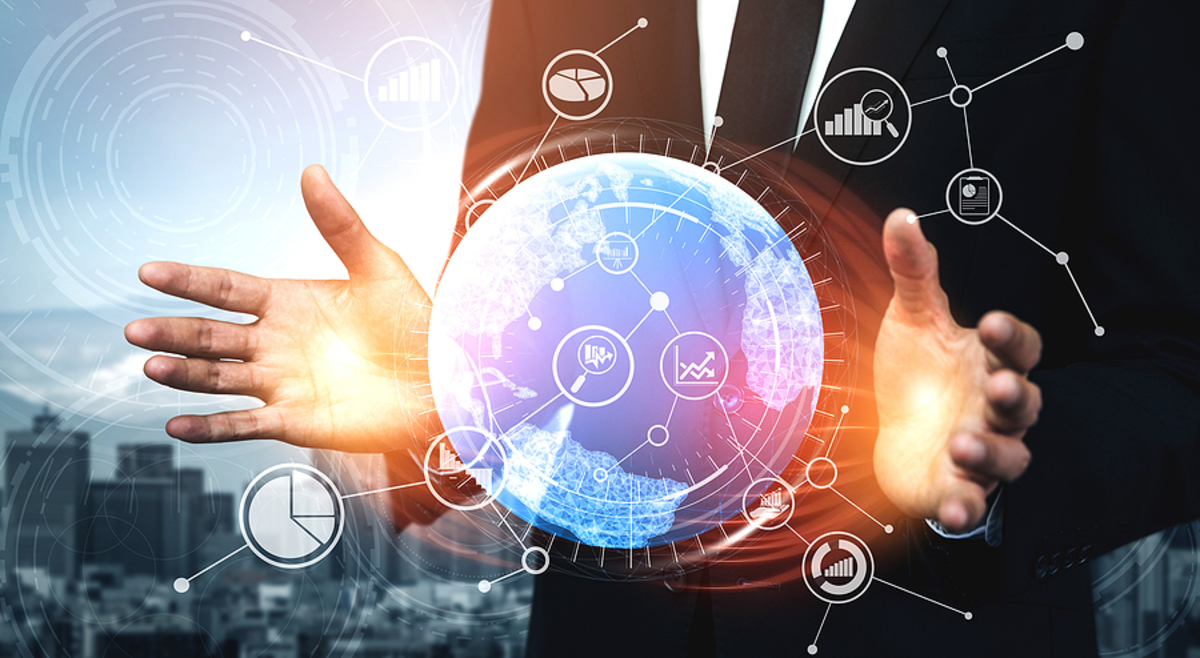 How will your cloud data strategy for financial services impact the business?
A partner for your cloud data strategy
ibi, a TIBCO company, understands the realities inherent in financial services cloud adoption. We offer our financial services customers a turnkey solution in the ibi Cloud – a data and analytics platform ready to help you meet business expectations in the cloud and achieve success. You can take ibi Cloud for a test drive with our free trial today.
Then, to learn more about some of the most critical strategies for leveraging the cloud for financial services, download the Gartner report, "Financial Services Top 5 Cloud Imperatives for Destination 2030."
[1],[2],[3] Gill, Sham; Malo, Jason. "Financial Services' Top 5 Cloud Imperatives for Destination 2030," Gartner, June 2020.